People are pretty amazing - they've done all sorts of impressive things like invent After Eight mints and somehow turn cricket into a spectator sport. In that spirit, once a year we like to hold an awards show to celebrate the amazing people at Amigo Loans. Here's the very best Amigos of 2019.
---
No large build-up required, just a huge congratulations to . . .
Betty & Ollie - Spirit of Amigo
This category was open to anyone who lives and breathes Amigo - passion, positivity, and good vibes only. There were two standout nominees who we can always rely on to put smiles on our faces.
First, the cafe's very own Betty. She hasn't stopped smiling once since she joined Amigo and brightens up everyone's days (not just because she serves us cake).
Second, we have Ollie. He doesn't serve us cake but he does consistently do an excellent job of serving our customers. Many an evening and weekend has he sacrificed to be there when our customers need him.
The world needs more Bettys and Ollies.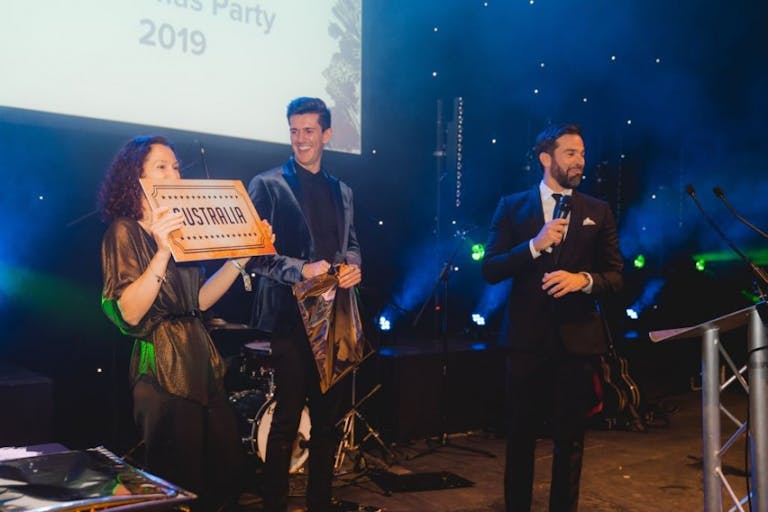 Richard - Best Newcomer
Since joining us in March, Richard has really smashed the numbers time and time again. We could try and tell you what he's achieved in the Analytics team, but if we're honest, his job goes over our heads. But at least he knows what he's doing (we think).
Unfortunately Richard wasn't here to pick up the award himself, but here's a picture of Marc doing a great job of picking it up for him.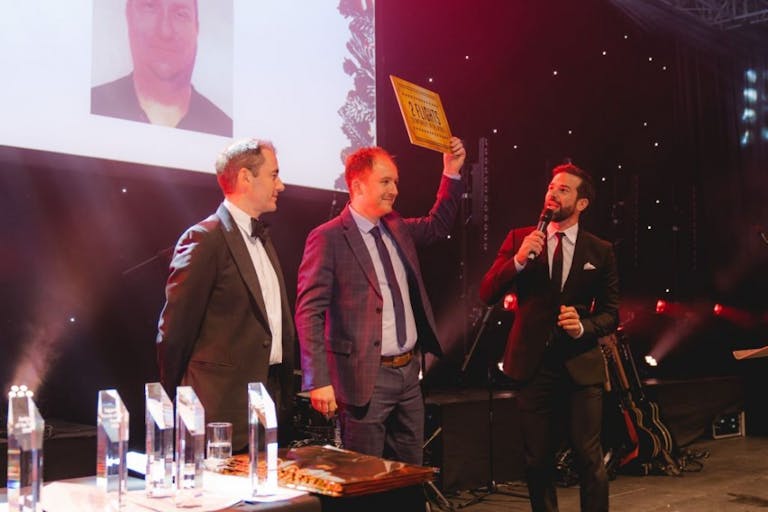 Liv - Support Person of the Year
Not everyone at Amigo is customer-facing, so to recognise the people we keep tucked away for nine tenths of the year, we have the new-to-2019 category for Support Person of the Year!
Liv's work as a project manager has been unparalleled, providing ongoing support all round the business. She's enthusiastic, approachable, and always achieves quality results making things as smooth as possible for our customers.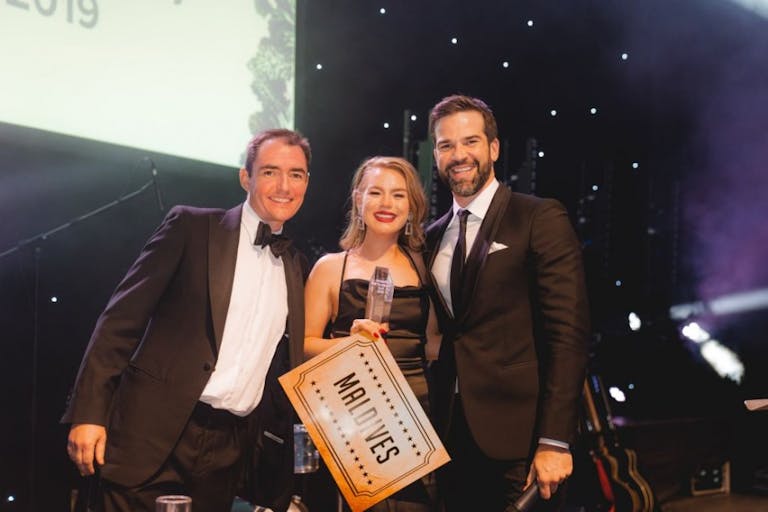 Alex, Hannah & Tess - Customer Ambassador of the Year
Our customer ambassadors are our lifeblood. We could never narrow it down to just one winner, so in no particular order . . .
Alex has propelled himself from agent to team-manager through his hard work, determination and excellent work with our customers. Nothing has been handed to him - he's made it all possible himself and is a role model to many.
Second, we have Hannah. Her team hasn't had it easy this year but Hannah has really stepped up and achieved great things. Friendly, enthusiastic and knowledgeable - all words she asked me to write about her. But don't worry, they're all true.
Last but not least, Tess. What hasn't she achieved at Amigo? Our customers love her. We love her. Everybody loves Tess. She's mastered every aspect of the business she's been involved with, even recently helping out to train the new recruits.
All three are smashing it.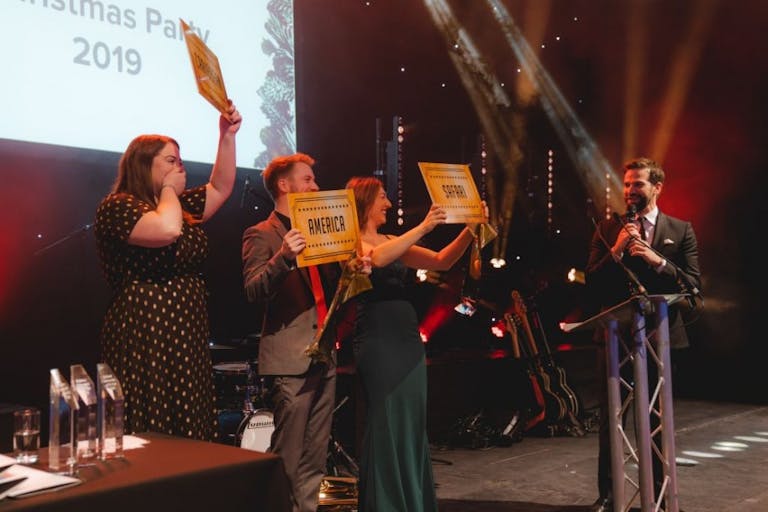 Matt - Amigo of the Year
The big one - the award that sums up everything it is to be an Amigo, acting as a role-model to all and generally being a top person.
Big congratulations to Matt, the silent hero of our Finance team. His contribution has been invaluable and his knowledge is second to none. 2019's Amigo of the Year - top work.
Saying that, we should probably have told him he'd won before the awards - then he might have attended. No photos for this one. That's just showbusiness, baby.
---
To stay in the loop with our future updates, why not give us a like or follow on Facebook? We have top-quality content only (promise).