Dig out your wooly jumper, rustle up some mince pies, and brew these 5 heart-warming treats to get you through the chill.
---
'The Classic' - Mulled Wine
The perfect drink to curl up with on a cold winter's day.
Pour a bottle of red wine into a large saucepan, add 1 clementine, 1 cinnamon stick, 1 star anise, 3 dried figs, and some cloves and black peppercorn - then leave it to gently simmer. Once it's hot, fish out the spices and stir in a double measure of brandy.
For a non-alcoholic version, leave out the brandy and replace the wine with 500ml of pomegranate juice and 250ml of apple juice.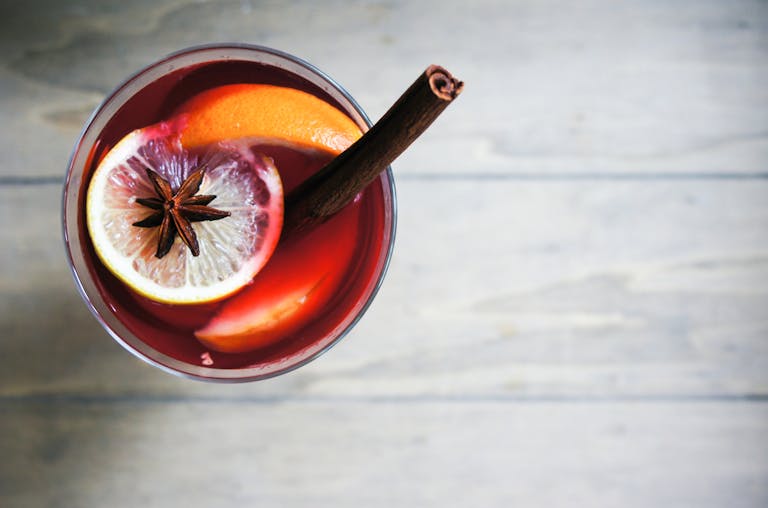 'The Winter Warmer' - Hot Buttered Rum
If you're after comfort in a cup, we have the ultimate in cold-day cocktails to heat you from the inside out. This sailors' classic is rich, syrupy, and deeply comforting - an alpine log-cabin fire in liquid form.
Very gently melt 25g butter over a low heat. Then add 100ml of spiced rum, 200ml of water, 1tsp ground cinnamon, 1 blood orange (zested and juiced), 4 cloves, 1 star anise, 1 bay leaf and 1tsp maple syrup. Once it's hot (but not boiling), let it sit for a few minutes and then strain through a sieve and drink immediately.
Alternatively, swap the rum and water for 300ml of chai tea for a non-alcoholic version.
'The One We're All Scared to Try' - Eggnog
For those of us who've never experienced eggnog, there's something deeply off-putting about the concept - milky egg punch? Hmm, no thanks.
But for those who can get past this mental barrier, the result is apparently a delicious creamy delight. Make your own or else risk being put off forever by having the premade supermarket variety.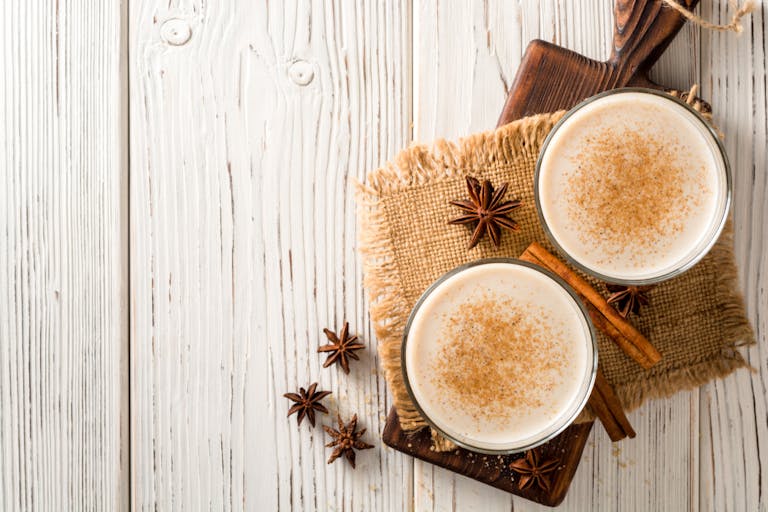 Put 50g of caster sugar in a saucepan with 75ml of water and simmer until the sugar is dissolved, then leave it to cool before chilling in the fridge. Beat 4 egg yolks with 1tsp of vanilla essence, add a 400g can of condensed milk, and pour in 100ml of brandy with the sugar syrup you made earlier. Pour into a jug, chill for at least 2 hours, and serve within 24 hours over ice.
Leave out the brandy if you want an alcohol-free version. Or for a vegan version (eggnot?), check out this recipe from BBC Goodfood.
'The One That's Already In Your Cupboard' - Hot Toddy
Also known as a steaming cough remedy, the ingredients for the wholesome hot toddy couldn't be simpler.
Whisk together some whisky and honey and pour them into some heatproof glasses. Add half a cinnamon stick to each, top with 200ml of boiling water, add a splash of lemon juice and a slice of lemon studded with cloves. Delightful.
Alternatively, swap out the whisky with your favourite tea and add in ½ tsp ground nutmeg for an alcohol-free version your whole family can enjoy.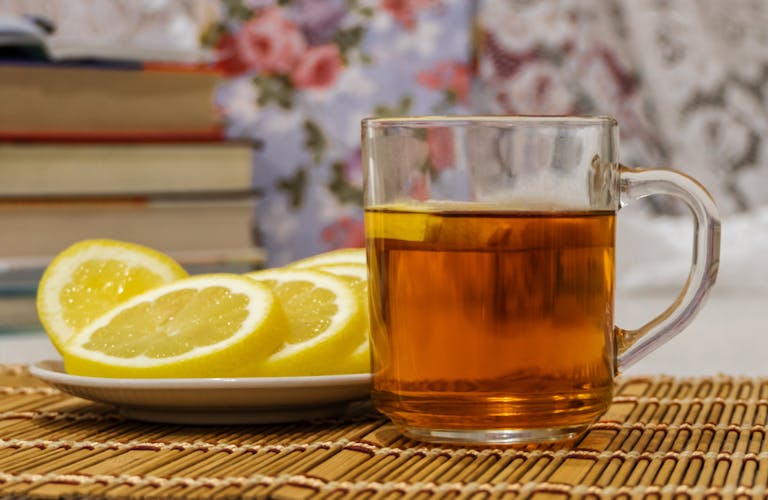 'The Really Classic' - Wassail (mulled-cider)
Largely unknown in modern society, there was once a time when 'wassailing' was all the rage. We're no historians but we think it consisted of people brewing up a warm apple-cider punch, then pestering the local lord for food and gifts in exchange for a cup.
Check out this BBC Goodfood recipe for alcoholic and non-alcoholic versions of this pagan mulled cider-based blast-from-the-past.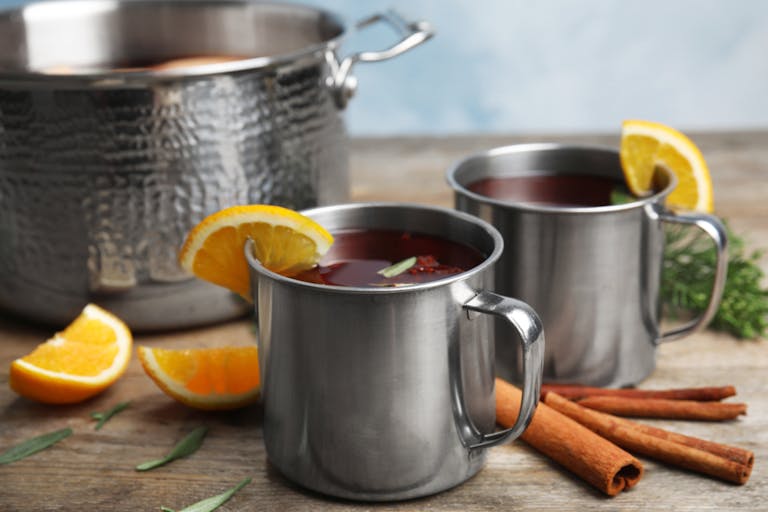 If you enjoyed our list of winter-warmers, don't forget to like us on Facebook to keep in the loop with future posts!
And sorry for thinking 'eggnot' was an acceptable pun earlier.