Forgotten to get a Halloween costume for the third year running? Follow our last-minute low-budget tips that require no effort at all.
---
Boo!
Halloween is coming up fast and, if you're reading this guide, it's probably because you've forgotten to get a costume. Again.
But don't worry, we've got a whole line of treats in store. No tricks, we promise. Well maybe some tricks. It is Halloween after all.
Here are the Amigo Loans top picks for last-minute DIY Halloween costumes, on a budget, that require no effort at all.
The Classic
White bed-sheet over the head. Eek! You're a spooky ghost. And you didn't even need to leave the house.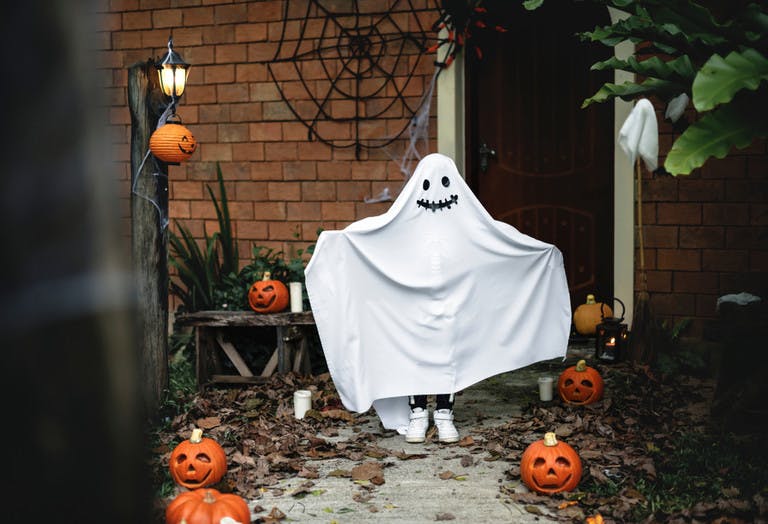 Or if you really want to jazz it up, apply red lipstick around the mouth, put on some fishnet stockings and some high-heels, and you've gone from scary ghost to sexy ghost. Lipstick will wash out right? Right?
Hawaiian Punch
Ever thought it would be a good idea to take up boxing? If you're like me, you probably stopped after one session because it turns out it kind of hurts.
If you still have the gloves in the back of the closet, grab yourself a bargain Hawaiian shirt, put them together, and you've got your favourite cocktail - Hawaiian Punch. Genius.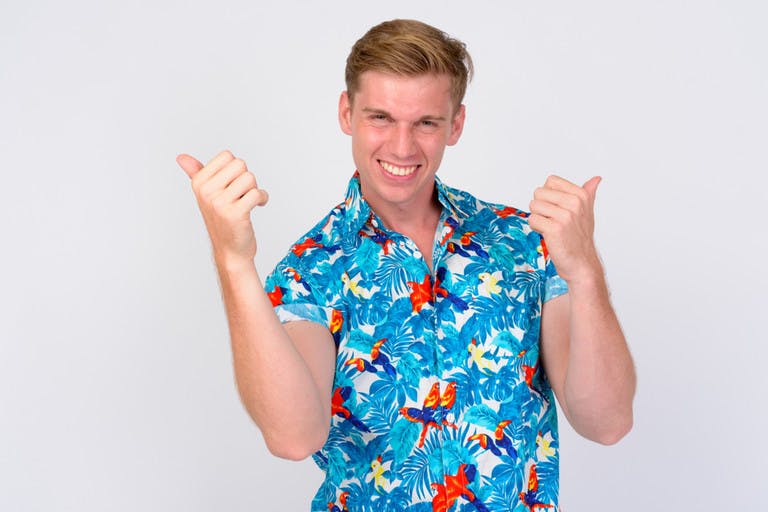 The Classic 2.0
Just like a real skeleton, the skeleton costume is timeless. 
Wore it last year? Change it up! Nice hat, fancy red neck-tie and a jacket/dress with a little pizazz and suddenly it's Day of the Dead. Extra marks for face-swirls, flowers, and a guitar.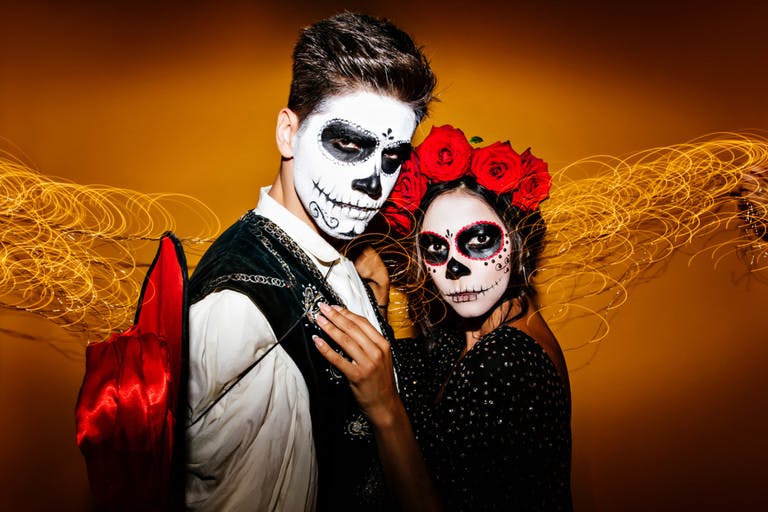 Feliz Día de los Muertos.
Minions
Who remembers that huge craze over the kid's film Minions? When you couldn't go down the street without at least one Minions reference being mercilessly thrown at you?
Well now you can have that fun all over again by actually dressing as one. Just needs some yellow face-paint, denim dungarees, and some specs.
Your friends won't avoid you, we promise. We all loved Minions.
Your favourite emoji
Just wear your normal outfit and pose all night.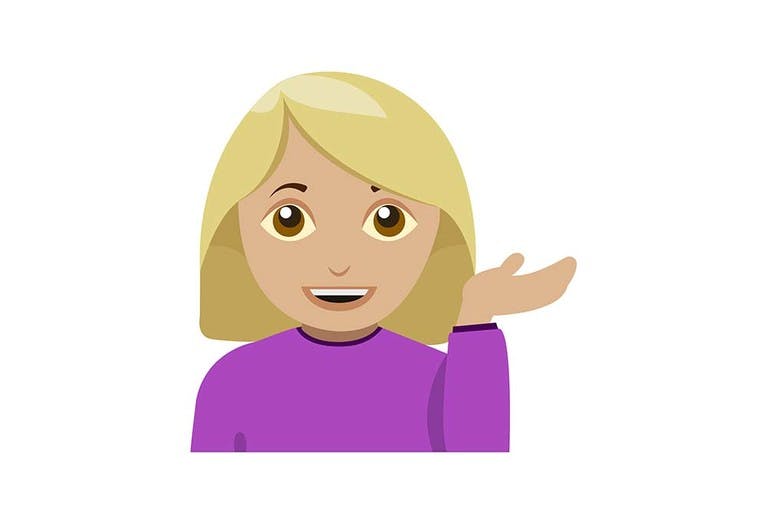 Is it basic? Yes. Is it too lazy? Hmm, sure. Is it a scathing indictment of our social-media-obsessed culture? You bet. And those are the best type of spooks you can get.
Chances are people will think you've just come in your usual clothes (which is true), so make sure everyone gets the reference by repeatedly messaging them nothing but your intended emoji in the days building up. They'll love that.
You, but older
Draw on some extra wrinkles. Sorry, did we say extra? We just meant 'draw on some wrinkles'. Follow that up with some talcum powder in the hair and suddenly you've aged 20 years. Spooky.
404 Costume Not Found T-shirt
Excellent humour, especially if you work in IT.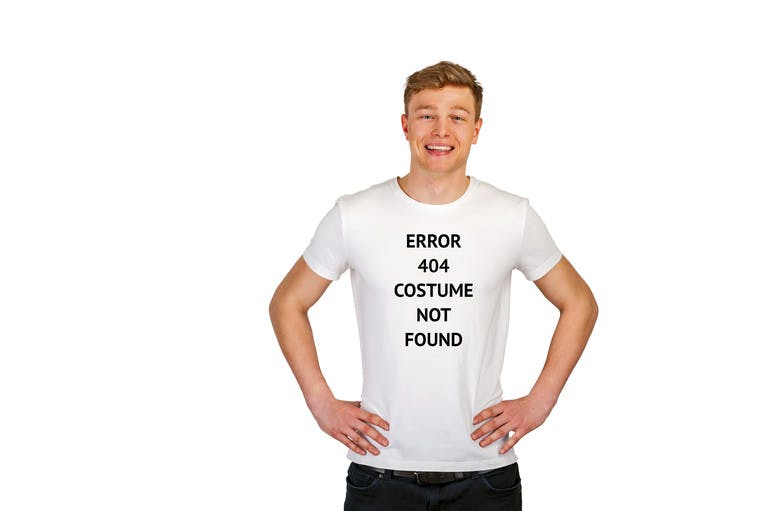 Men in Black
Black suit, black tie, black sunglasses. Such an easy costume you should actually feel a little ashamed.
Arthur
Our favourite childhood aardvark. Don the blue jeans, yellow jumper and some cute little ears and you're basically a walking meme.
The Classic 3.0
You can just wear your normal clothes but put in some fake vampire teeth. Or if you really want to push the boat out, also fashion a black cape, a bow-tie, and slick your hair back for that spooky greaser vibe.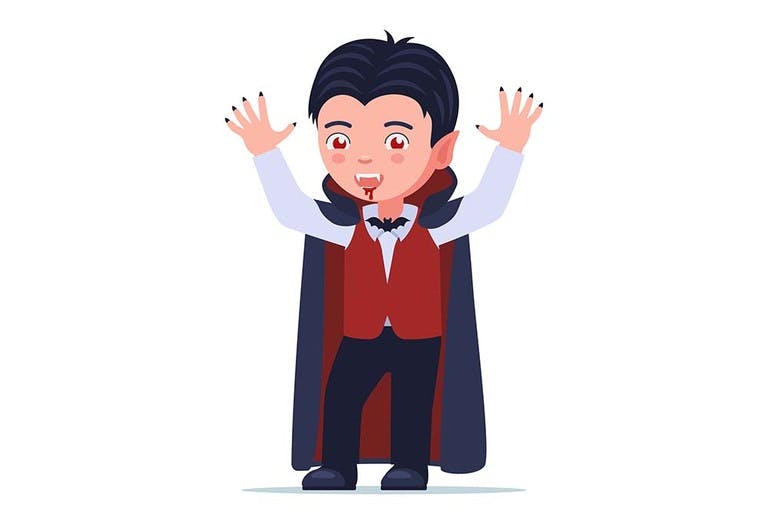 That jumper you thought looked good but doesn't
You know the exact jumper I'm talking about. You haven't worn it once since you bought it, have you?
Well now's the moment to cash in and dress as a fashion nightmare. Is this really scraping the barrel for lazy Halloween costumes? Yes. Yes it is. You're welcome.