October 2019 had it all - Eliud Kipchoge ran a sub-two hour marathon, David won the GBBO (spoiler alert), and Kanye West released a new album. Great stuff. It's almost as good as what Amigo Loans got up to.
---
Just what exactly did Amigo Loans get up to in October 2019?
Bournemouth Marathon Festival
Once a year, a lot of oddly-determined people get together and run a really long way. And it turns out a lot of those people work at Amigo Loans.
We had at least one entrant in each of the four distances: 5k, 10k, the half-marathon and the full marathon. Including me. And let me just say, running 26.2 miles, not a lot of fun.
Well done to all 30 that took part.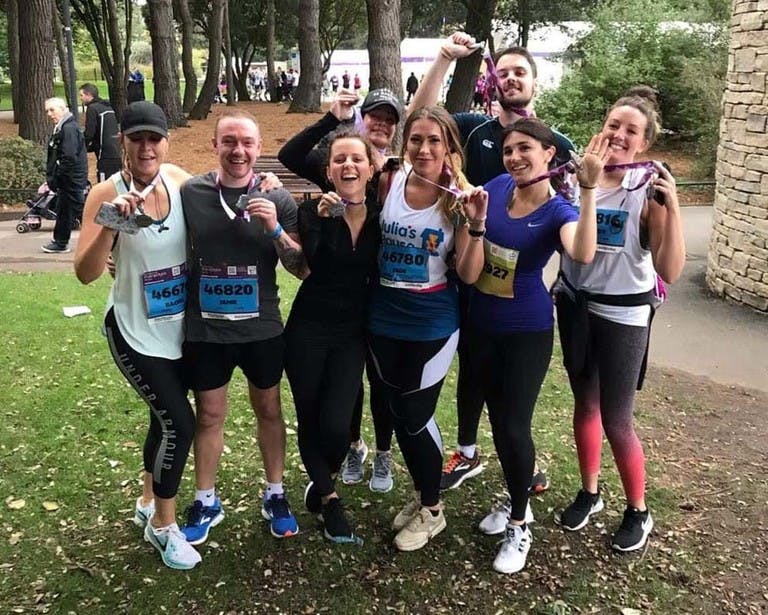 Jamie and Lucie paint a wall
We gave a little mention to Michael House last week - a small charity local to the Bournemouth area who offer supported accommodation to anyone in a time of need.
Well, they let us know they had a wall that needed painting, so we sent them the best we had.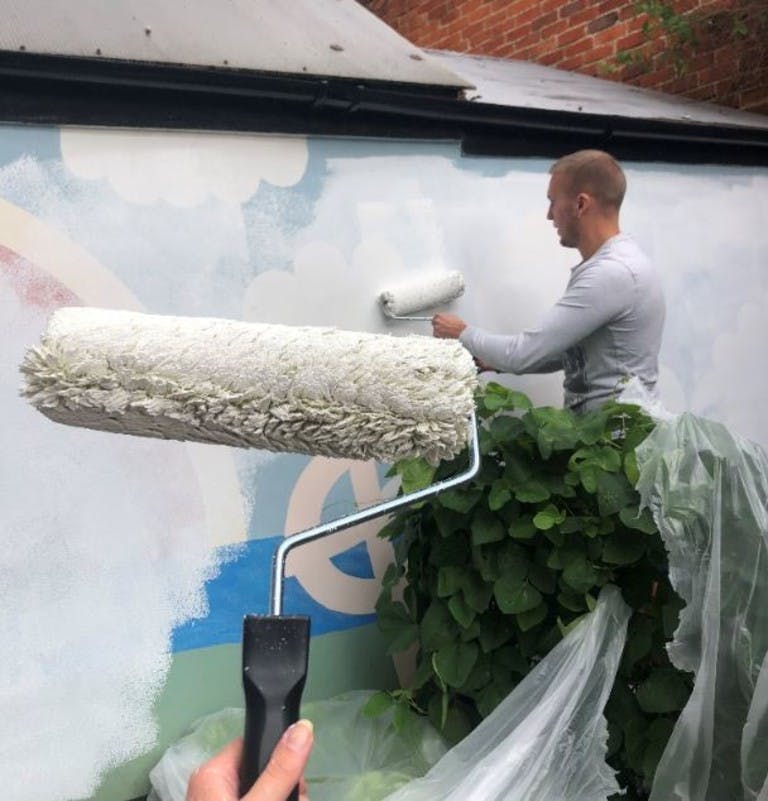 Thanks Lucie and Jamie, you guys rock.
We keep adding to the foodbank
If you've not heard about the Amigo Loans blue trolley then you're missing out.
This month it was the CQA team's turn to get donating, raising a whopping 72.7kg of food for the Bournemouth Foodbank. Look how pleased they are.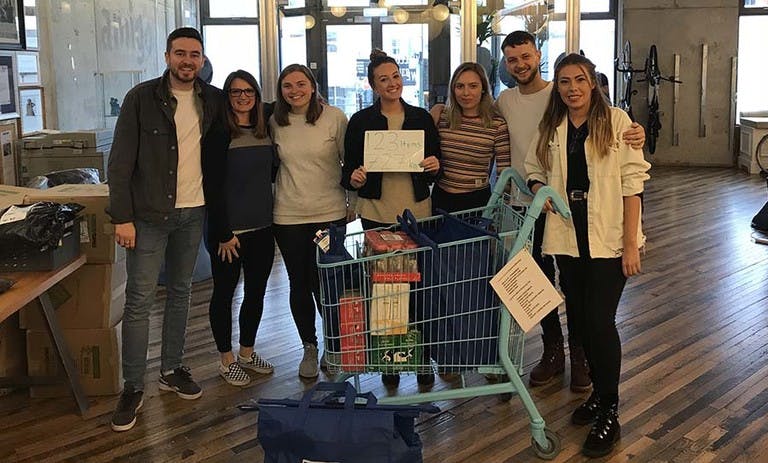 Note to self - find out what CQA stands for.
The elderly come for tea
14 special Amigos recently gave up their Sunday afternoon to host an afternoon tea for the elderly in our very own office.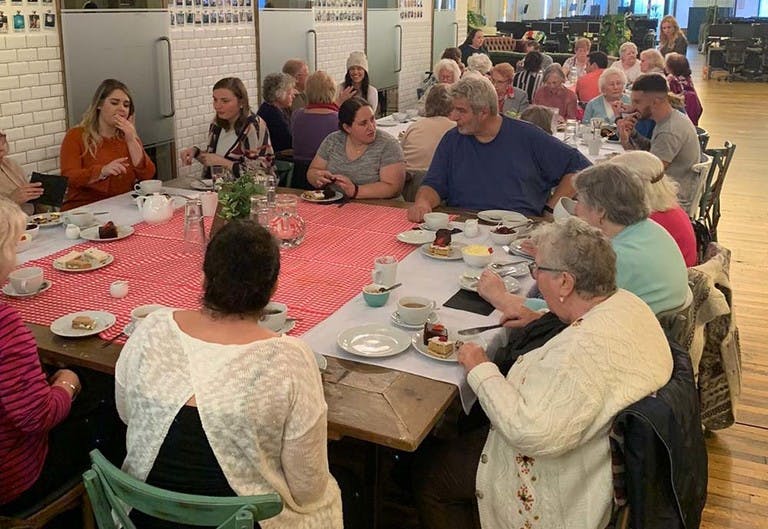 Here's what Bobbie, the driver from local charity Contact the Elderly, had to say:
"Thank you so much for the delicious afternoon tea provided for us at Contact the Elderly. They had a great time and on the way home were so happy with the conversations they had enjoyed with staff members who I thought were just delightful. They made them feel valued.  Thank you to all."
Our pleasure, Bobbie.
We raise £2,828 in 200 minutes
Our Leadership Team were given a unique challenge: £200 budget, 200 minutes, raise as much money as you can. No prior planning - off you go.
Last-minute fundraising ideas included a silent auction for AFC Bournemouth tickets, a '£10 to pie your manager' scheme, and a raffle.
To make the raffle exciting, three of the team agreed to shave their heads if they sold over 1000 tickets. Should have set the target higher, boys.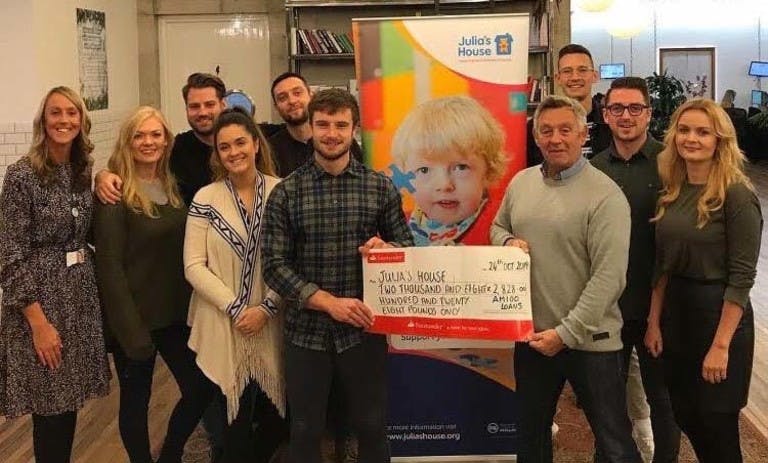 They raised a spectacular £2,828 in just over 3 hours with all donations going to yet another great local charity, Julia's House.
We all get a bit spooky
In the true spirit of October, we ended things a little Halloween-ish.
Top effort from our Executive Support team.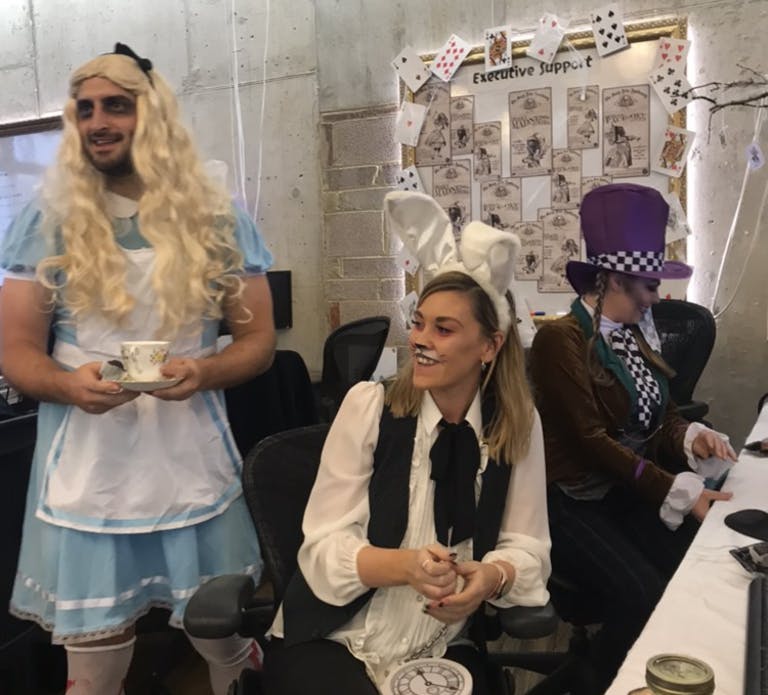 But the true winner was Customer Relations' very own Kira.