---
Why we're asking for your income
If we've asked to see proof of your income, it's because we haven't been able to confirm the minimum amount you receive each month.
That doesn't mean you've done anything incorrectly (so don't panic!) - it just means our online checks couldn't verify the figure. Sending us a document that confirms your income can quickly fix that. And that means we can be sure the loan is suitable.
In short, we like to have your back.
Which documents should you send?
Depending on what income you receive, the document you send us will be different.
Either way, just make sure it has your full name (so we know it's your income) and is dated in the last 100 days.
Wages (payslip) - If you need to verify your wages, a payslip is the best document to send us. Your employer is required to give you a payslip or wage slip each time you get paid, and it should have all the information we need. When sending a payslip, make sure it clearly shows your Net Pay (after tax and anything else has been deducted).
Benefits (DWP letter or statement) - If you receive benefits or Universal Credits, a DWP letter or statement is ideal as it should contain the exact payments you receive and the dates you receive them.
Pension (pension statement) - For a pension, a pension statement should have all the information we need.
Self-employed (invoice) - If you're self-employed, we can accept an invoice provided it also includes your company name.
Remember!
If you don't receive your income monthly (such as weekly or fortnightly), we'll also need at least two examples of your income. For example, if you're paid weekly and send us a payslip, we'll need to see two payslips each dated a week apart. Otherwise, we won't be able to confirm how often you get paid.
Anything else? Sending a bank statement
If none of these are suitable, you can also send us a bank statement. The best (and easiest) way to send this is by downloading a PDF statement from your online banking. 
Here's some quick guides on how to download a PDF bank statement from each of the main banks' online banking services. Just click on the bank's name and follow the simple instructions:
If your bank isn't on there - not to worry. You can also check out these two guides here & here.
How to send it to us
Once you have your document, you're ready to send it - and don't worry, we've made this incredibly easy.
The best way is to use our document portal, which looks like this: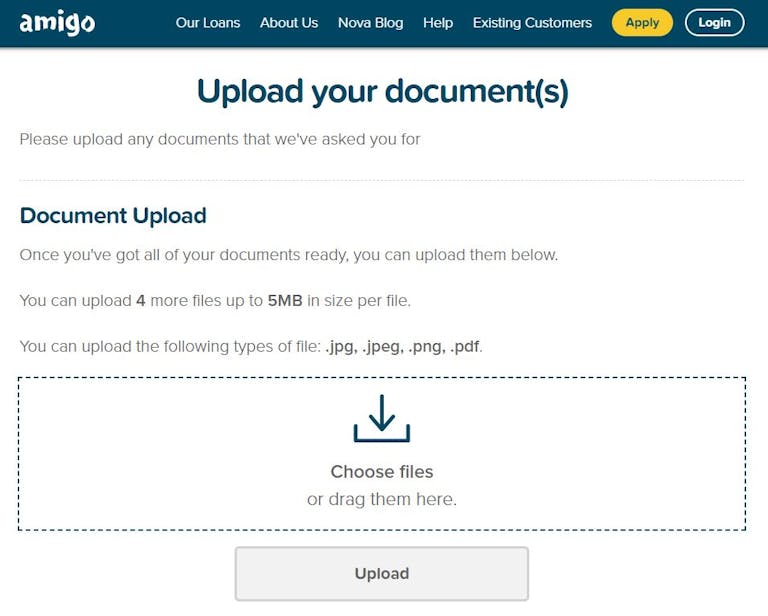 ---