---
Why are we asking for bank statements?
When we look at your statements, we're just double checking we have everything on your application down correctly. That way, we can be sure the loan is going to be affordable for the full term.
We like to have your back - bank statements let us know that we have!
Is it normal to send bank statements?
Banks and other lenders request statements all the time. And we've actually been doing it for years at Amigo Loans.
Any documents you send across are completely secure. They'll be reviewed by our expert team to make sure everything is good to go, and nothing will ever be shared with anyone but you.
Open Banking
The best (and easiest) way to send us your bank statements is with Open Banking.
If this is new to you, Open Banking is simply a way of sending us a read-only view of your online bank statements. It's completely safe, only takes a few moments to process, and should contain all the information we're looking for - all in one tidy place.
The Open Banking service we use is called Credit Kudos and you can find more information about them here.
To send us a read-only view of your bank statements, we'll send you a link to Credit Kudos where you'll then be asked to fill in a few log-in details with your online banking. It's as simple as that.
Downloading a PDF bank statement
If you'd rather not use Open Banking, you can also download a PDF (a digital file) of a bank statement straight from your online banking.
Here's some quick guides on how to download a PDF bank statement from each of the main banks' online banking services. Just click on the bank's name and follow the simple instructions:
If your bank isn't on there - not to worry. You can also check out these two guides here & here.
What if you don't have online banking?
If you don't have online banking or can't download a PDF, you can also send us a photo of your paper bank statements. You can either scan your document into a computer using a printer or photocopier; or, much easier, just take a photo on your phone.
If taking a photo, make sure the image isn't blurry and contains everything we need to see:
Your name.
Your account number and sort code.
The bank logo.
Remember!
Make sure you're sending us the full 3 months of statements (and don't miss any pages) or we won't be able to proceed. If you're downloading a PDF, this should pull through 3 months automatically.
How to send us your bank statements
Once you have your bank statements (whether that's a PDF or photos), you're ready to send them - and don't worry, we've made this incredibly easy.
The best way is to use our document portal, which looks like this: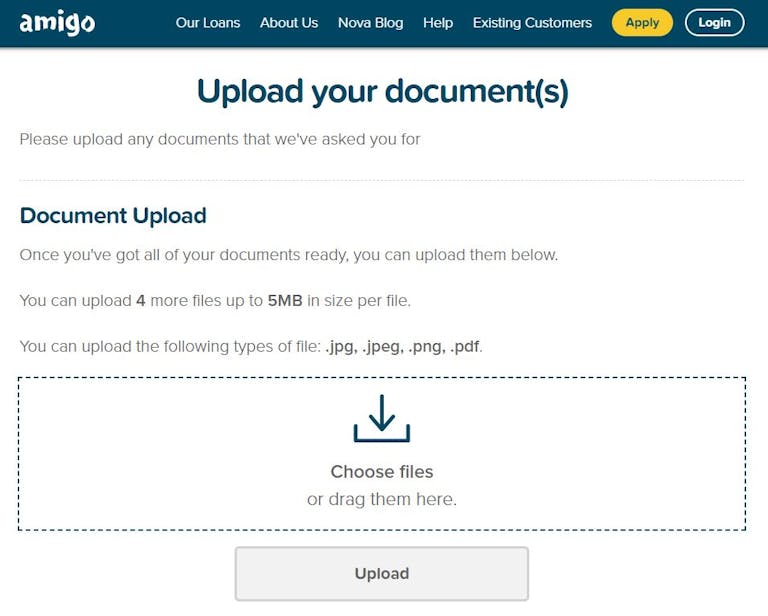 ---