Becoming a guarantor?
You make everything possible. Thank you.
Why should I be a guarantor?
At Amigo, our aim is to give everyone a second chance. But we can't do that on our own.
By standing as a guarantor, you're providing the people you care about the opportunity they deserve when it comes to their credit. We want to help people who've been declined for credit elsewhere. Maybe they've made mistakes in the past or simply don't have enough credit history to their name. Standing guarantor for an Amigo loan makes that possible for them.
But what actually is a guarantor?
As a guarantor, you're basically saying you trust the borrower to make the repayments on their loan each month, but would be happy to step in and make any of the monthly payments if they didn't. This sort of lending means we can base our decisions on trust, rather than credit scores. If you've got their back, then we can back them too.
But your support doesn't stop there. We also want to make your loved ones' financial futures better.
We report every payment that's made on time and in full to all three major credit reference agencies. This could help enormously towards building up someone's credit score. In fact, we've won the Best Credit Builder award from Moneynet for six years running.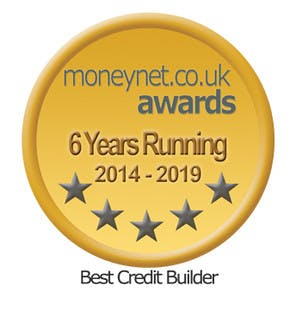 Moneynet Award 2019
Best Credit Builder Product
Standing as a guarantor doesn't only help in the here and now. You could be helping to build a better future for someone you believe really deserves it.
What do I need to do as a guarantor?
Being a guarantor is actually pretty easy. For the most part, you shouldn't need to do anything. Just sit back and go about your life as normal.
But what if the borrower doesn't pay?
If anything happens with the loan, like a payment not being made on time, we'll pop you a message to keep you in the loop while we work with the borrower to get things back on track. Only if this isn't possible, such as if we can't get in touch with the borrower, we may ask you to step in and make the monthly repayment. This is in the best interest of the account, the borrower, and yourself, as it keeps the account running smoothly and prevents any arrears from building. And just so you know, we wouldn't charge any fees for this. In fact, there are no fees or charges ever.
When deciding if you should be a guarantor, you should ask yourself a few questions:
Do you trust this person to make their payments on time every month?
Is the monthly repayment something you're sure they can afford?
Would you be comfortable making these payments if anything goes wrong?
If you're comfortable with the guarantor responsibilities and have the borrower's back, then we can back them too.
The most important thing to remember is that you'll be making borrowing possible for them. 
Applying to be a guarantor won't affect your credit score because we use something called a 'soft search' to check whether you're eligible. This is invisible to other companies and won't have any impact on your credit. Only you can see these searches on your report and it doesn't matter how many there are.
If you'd like any more information about our credit checks, or maybe just your credit file in general, check out our guide on all things credit.
Our guarantor application process explained
So, the technical stuff - how do you become a guarantor? Well, applying is simple and easy. And just to assure you, it won't leave any mark on your credit file.
Tell us about you First, follow the link you've been given by your friend or family member and you'll be taken straight to your application. Here's where we'll need some basic information such as your name, date of birth, and the best details to contact you on.
Check your responsibilities It's important you make sure you're happy to stand as a guarantor before you go ahead. Have a read of the Terms & Conditions and, when ready, electronically sign your agreement. It's as simple as clicking a box.
Your budget plan We'll ask you to provide a quick breakdown of your finances (your income and outgoings). We want to make sure that if you ever needed to pay, it would be comfortably affordable and wouldn't make things difficult for you. For more information on when you could be asked to step in, check out our guide to payments.
A quick phone call Once you're all done, we'll have a quick chat with you to confirm you're happy with everything and then arrange paying out the loan. The money goes into your account for you to transfer on to the borrower. This protects you from fraud and makes sure you know exactly what's going on.
That's all it takes. If you've been given a link to apply already, just follow that link and we'll take you through the journey.
How do I stop being a guarantor?
Changed your mind? Just let us know any time before the loan has been paid out and we'll put a stop to your application there. You can always pick your application back up later.
If the loan has been paid out and is still in your bank account, you can pay us the full loan amount back, plus any interest accrued, to close the account. If you've already transferred the loan to the borrower, the loan will need to be repaid in full with any accrued interest.
Anything we haven't covered?
Check out our guides below: